Meet the Commissioners: Josh Hardie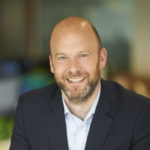 Deputy Director General, Confederation of British Industry
"Listening to people from right across the UK Is the only way to build Britain back better.
"By having clear, shared aims that guide recovery, whether that's on the climate, jobs or healthcare, we'll be able to set a course for a brighter future for our country."
An experienced corporate affairs specialist, Josh joined the CBI in 2016 and leads the CBI's overall policy development, media and campaigning  work.
From Brexit and global trade to Industrial Strategy, regional growth and the CBI's new campaign, Everyone's business, all Josh's focus is aimed at helping business to tackle inequality and raise living standards.
This involves working with the 190,000 businesses the CBI represents to understand how they can driver prosperity forward across the UK, working with Government to ensure their policy supports this and communicating with stakeholders to help demonstrate the impact business can have.
Josh joined from Tesco, where he was Group Director for Corporate Responsibility. This role focused on leading on the integration of social and reputational issues into the international retailer's business strategy and developing a new approach to campaigning with customers, the Government, stakeholders and the media on issues including health, employability and sustainability.
Josh has also held Exec-level roles at EdComs Ltd creating behavior change strategies and campaigns for businesses, government departments and the voluntary sector, and an educational charity, Education Extra, campaigning with schools and working with the Government on educational issues.