Pathways from poverty: the future of the DWP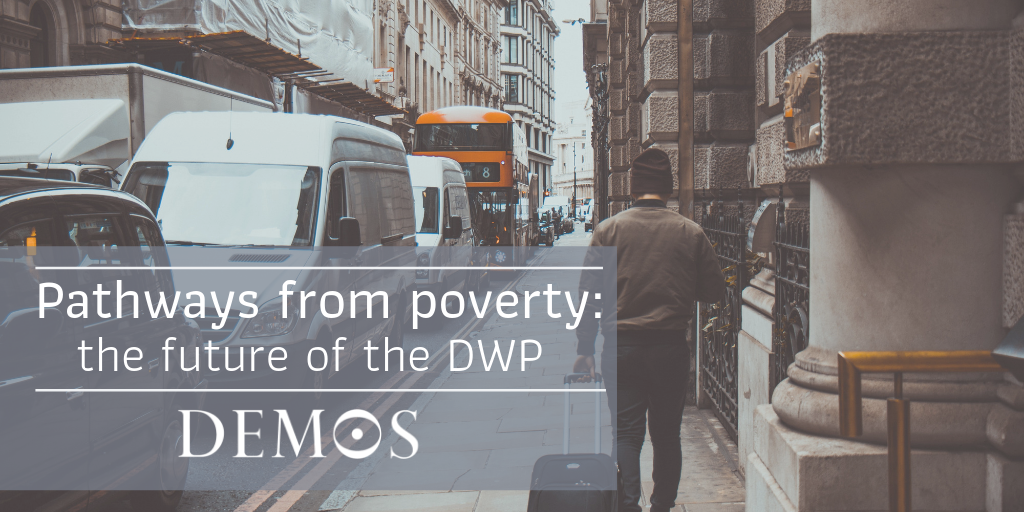 Will the Department for Work and Pensions (DWP) ever be capable of delivering a pathway from poverty for ill and disabled people?
This was the dangerous question asked by Demos Associate Tom Pollard in his paper, written after 18 months embedded in the department as a mental health specialist.
Building on Pollard's insights, Demos will publish a new research paper that examines the future of the DWP. The paper details the bold institutional, organisational and cultural changes required to reform welfare provision and fight poverty in the UK.
The paper will also explore smaller and more incremental changes. This includes trialling new approaches through pilots with devolved bodies and health services, as well as involving ill and disabled people in the design of employment services.
We invite you to join us on the Tuesday 26th March for the launch of this exciting new research. Together with politicians, policy makers and the media, we will discuss how to create a department fit for the challenges of the 21st century.
Speakers include:
-Heidi Allen MP
-Dame Julie Mellor DBE (Chair)
-Deven Ghelani, Director and Founder, Policy in Practice
-Tom Pollard, Demos Associate
-Ben Glover, Researcher, Demos
Time and Date
Tuesday 26 March*
6.30-8.30pm, Westminster.
Tickets are free, register here.
*Please note that the date of this event has been changed from Thursday 28th March, to Tuesday 26th March. We apologise for any inconvenience caused.