Demos at party conferences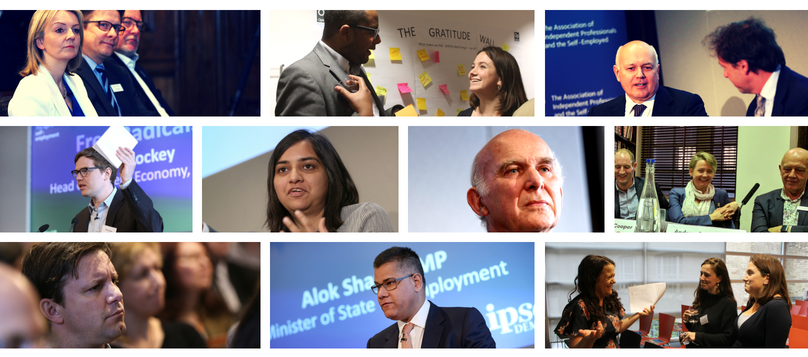 Each year, Demos curates a series of high profile, impactful events across the party conference season.
In 2018 we had significant presence at Conservative, Labour and Liberal Democrat conferences, where we opened a space to ask the big questions about where Britain might go next at this critical juncture in our history. Demos curated 22 events across the three conferences with speaker highlights including The Rt. Hon Michael Gove MP, The Rt. Hon. Sir Edward Davey MP, The Rt. Hon. Yvette Cooper MP, Lord Andrew Adonis, Times columnist, Iain Martin, Stephen Bush from the New Statesman and Bobby Duffy, Professor of Public Policy and Director of the Policy Institute at King's College London.
In 2019 we'll be taking the conversation further; looking at the opportunities and challenges facing Britain in the coming years and how we can best prepare for them. We will bring ideas for renewal, reconnection and the restoration of hope. With pressing challenges from populism to climate change continuing and a technological revolution dawning, in 2019 we are working to bring to life an aspirational narrative about the future of Britain that is rooted in the hopes and ambitions of people from across our country.
These vital conversations would not be possible without our partners and we are looking for organisations who want to start addressing and preparing for the challenges of the future before they become the problems of today.
2018 partners
Aviva
Barratt Developments
Cifas
Centre for Progressive Policy
Facebook
FleishmanHillard Fishburn
GambleAware
Microsoft
Money Mental Health Institute
Politics and Economics Research Trust
Solicitors Regulation Authority
Signify
If you are interested in hearing more about partnering with Demos at 2019 party conferences please contact the Events Team.