Demos at party conferences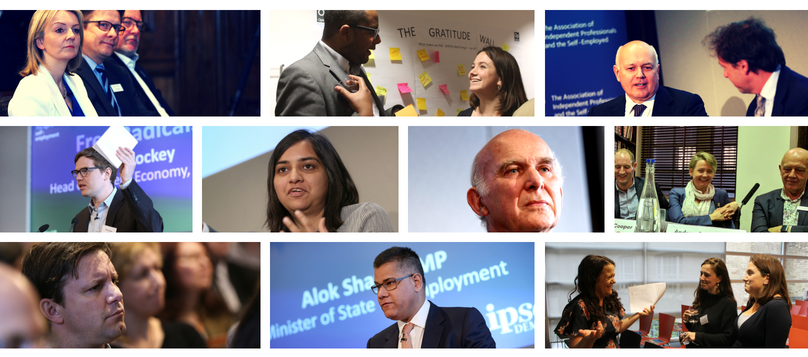 Demos is looking forward to the return of live party conferences this autumn.
These participation and networking forums of the year will be more significant than ever, bringing together parliamentarians, regulators, sponsors and researchers in person for the first time in two years.
As ever, Demos is curating a series of high profile, impactful events at all three venues.
In 2019 we had a major presence at Conservative, Labour and Liberal Democrat conferences. Demos curated more than 20 events across the three conferences convening over 80 speakers including Yvette Cooper MP, Rt Hon Nicky Morgan MP, Rt Hon Sir Ed, Davey MP, Rt Hon Sir Vince Cable MP, Helen Whately MP and Seema Malhotra MP.
Now, we are bringing conversations to life after a year of unprecedented change and heading towards a year of opportunity when insight and fresh thinking are more crucial than ever. Whether it's fostering local growth, giving voters the tools to redesign our taxation system, delivering programmes to directly help the vulnerable during lockdown or conducting our largest every open access survey on how Britain should look after the previous year's upheaval, our research programmes have given our senior team the expertise to bring the debate to life with the experts who matter.
These vital conversations would not be possible without our partners and we are looking for organisations who want to start addressing and preparing for the challenges of the future before they become the problems of today.
Aviva Investors
Financial Inclusion Commission
Homes for Later Living
Huawei
Jisc
JUUL
Mastercard
Power To Change
PwC
The Investment Association
The Physiological Society
Wagestream
If you are interested in hearing more about partnering with Demos at 2021 party conferences please contact the Events Team.